Thai Kickboxing & Boxing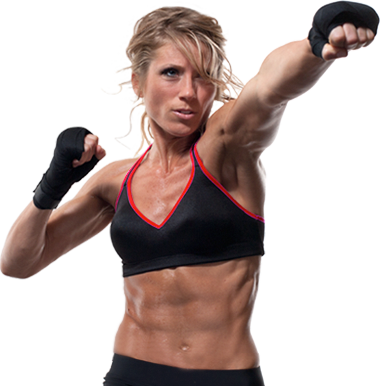 Blow Torch Fat Off Your Body – Tone Muscles You Never Knew Existed!

True Stress Relief For You!

You'll learn devastating knockout strikes and build the kind of power in your punches and kicks

Get fit without getting hit (we never force our students to spar; of course, we have separate sparring classes available, but only for those who truly want to give sparring a try)

Muay Thai training develops mental toughness and physical strength

Fun, safe and exciting environment (working out will not seem like a "chore," it'll actually be something you look forward to)

Learn techniques that can be used in almost any self-defense situation (Muay Thai kickboxing is very "real-life" applicable)
If you're interested in Muay Thai kickboxing and you live in the Elk River area, you will not regret reading this. Because not only will you see many of the benefits you'll get by giving our Muay Thai program a try, you'll get to try it absolutely FREE for 30 days!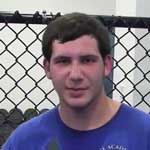 "It's Great Fun AND It Keeps Me In Shape!"
You'll see how The Academy Elk River has been helping all kinds of people in the Elk River area get into the best shape of their lives using one of the most unique and fun martial arts in the world… the art of Muay Thai (also known as "Thai Boxing").
"The Most Kick-Butt Striking System On The Planet???"
That's a bold statement to make, but in order see the effectiveness of Muay Thai striking in action, all you have to do is watch ANY mixed martial arts (MMA) competition anywhere in the world. Just about all of the world's best fighters know at least some aspects of Muay Thai kickboxing.
On top of that, Muay Thai kickboxing is known by "in the know" martial artists and fighters for its phenomenal power. We're talking fight-ending, knockout power!
But what a lot of people don't know is…
"You don't have to be a fighter to enjoy Muay Thai training!"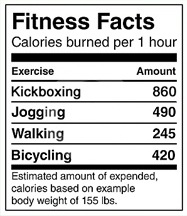 "What can training Muay Thai at The Academy Elk River Do For Me?"
Here's some of what you'll learn along with what you'll get by training Muay Thai Kickboxing with us….
You'll learn devastating knockout strikes and build the kind of power in your punches and kicks 

Develop fight-ending power in your punches, kicks, elbows and knees

How to defend yourself and take control of an attacker from the "clinch" position (when you're in really close quarters) or when someone grabs you

Battle-tested striking techniques that work in the cage, in the ring or on the street (these techniques could save your life)

How to control an attacker once they get in the clinching range (perfect for military and law enforcement)

Muay Thai training improves focus and concentration and also increases eye/body coordination

Discover sport-specific Muay Thai exercises and drills you can do on your own so that you can get a great workout even if you can't make it to class every day

 Be surrounded by dedicated, committed students (being in a training environment like ours, with other committed athletes, provides a more positive environment that makes it even easier to learn quickly and efficiently)

A method of self defense from your feet that's been proven effective by fighters all over the world (it's not "theoretical" mumbo-jumbo like many other martial arts teach)

Learn battle-tested techniques developed by ancient warriors in Thailand and built upon over the years by champion Thai Boxing fighters

No experience required (anyone can enjoy the benefits of Muay Thai regardless of age, sex, size or experience level; you'll get a ton of value out of our Thai Boxing program whether you're a brand new beginner just trying it out or a seasoned veteran)

How to improve your focus, concentration and hand-eye coordination (no matter what your current level of fitness or athletic ability)

Muay Thai is a fun and exciting training method that BURNS BODY FAT and gets you in incredible shape

Train at your own pace (we will push you, but you won't ever be forced to spar or compete unless you absolutely want to; we train everyone regardless of age, fitness level or experience. Whether you want to compete or not, you'll enjoy the benefits of Muay Thai kickboxing)

You'll discover all about how "Muay Thai is all about power!"

Get fit without getting hit (we never force our students to spar; of course, we have separate sparring classes available, but only for those who truly want to give sparring a try)

Learn techniques that can be used in almost any self-defense situation (Muay Thai kickboxing is very "real-life" applicable)

You'll see why Muay Thai is considered by most of the world's top fighteres to be the most effective standup striking martial art ever created

Muay Thai training develops mental toughness and physical strength

Not only is Muay Thai one of the most effective fighting styles, it's an effective stress reliever (our happily-involved students love being able to come to class and let off some steam in a positive way)

You'll be working out with a purpose (no more boring gym workouts or mind-numbing treadmill sessions)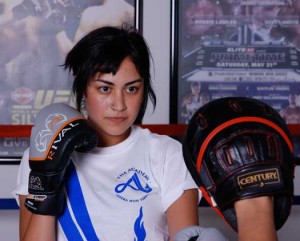 And Believe It Or Not… You'll Get To Try Our Muay Thai Program Out For 30 Days FREE!
Once you call our academy at 763-250-4640 and schedule a time that's good for you to come see us, we'll give you a tour of our academy, you'll get a free t-shirt just for stopping by, you'll get a free private introductory lesson and you'll also get a free one-on-one consultation with one of our highly-trained program counselors so we can figure out if we can meet your needs.
60-Day Money Back Guarantee
We are so confident you'll love our program just as much as our current happily-involved students. So confident, in fact, we are offering a 60-day money-back guarantee. If you participate in our Muay Thai classes for 60 days and decide that our program is not what you wanted, just tell us and we'll immediately refund your money (but we highly doubt you'll do that). That's how confident we are in the value that you'll get by being a part of our Muay Thai program.
"Quality Muay Thai Kickboxing Training Is Hard To Find"
A big problem many people who want to start training Muay Thai have is that they can't find a quality school to train at. There are just not many good schools out there that are qualified to train people in the art of Muay Thai aka Thai Boxing. Sure, a lot of schools "say" they're good, but the reality is that good, quality Muay Thai schools are hard to find.
That's the bad news… the GOOD news is that you live close by to the top Muay Thai school in your area. And, for a limited time, we're offering a 30-day Free Trial Program so you can see if our proven Muay Thai training system meets your needs.
30-Day FREE Trial! Call Us Now (763-250-4640)